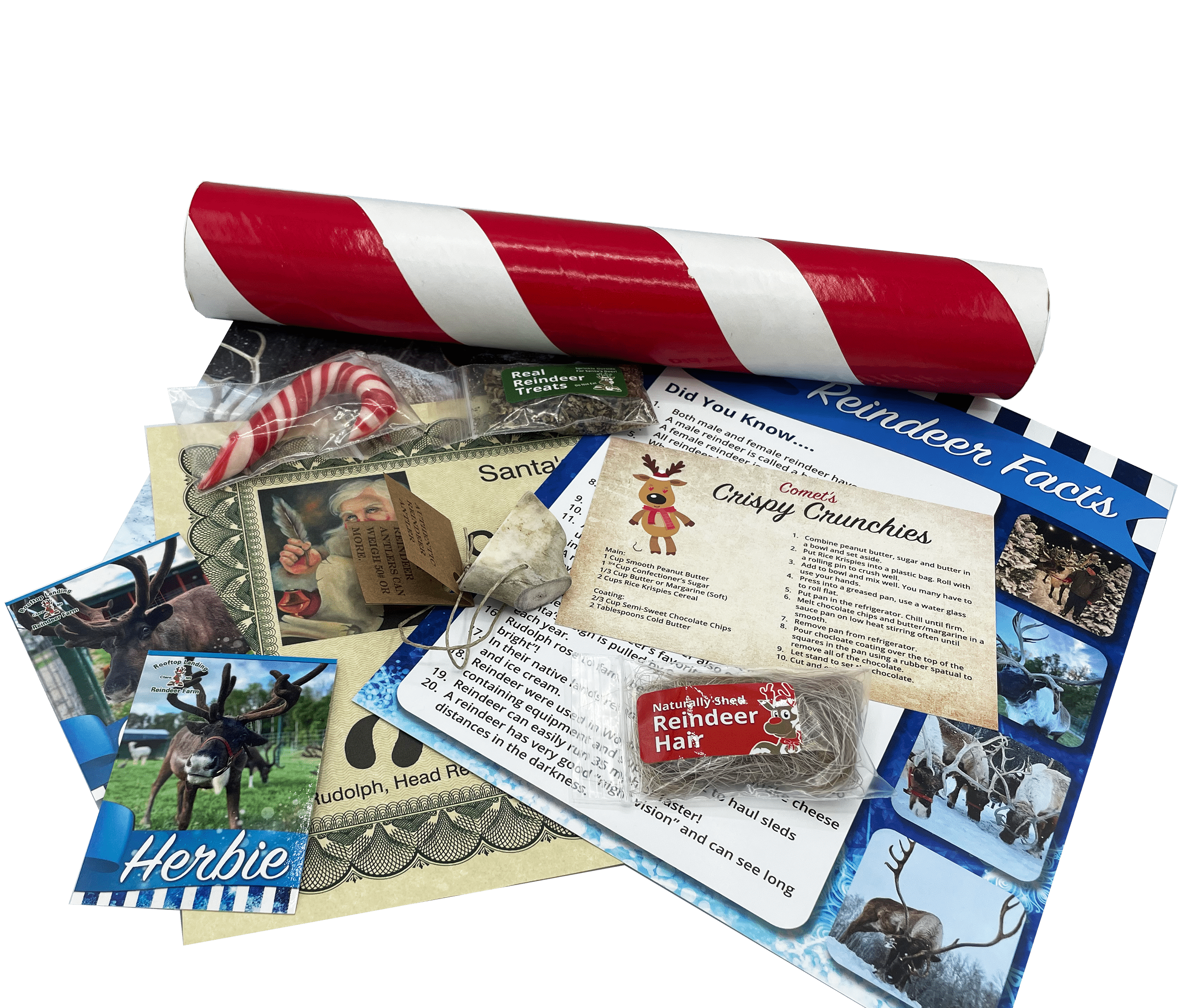 Santa's Candy Cane Mailer
Price: $21.95
New and Improved!
Now you can arrange for a special Candy Cane Mailer to be sent by Santa's elves addressed to your child.
Candy Cane Mailer Includes:
Name on Santa's Nice List in App and Website
A rare 8×10 close up of Rudolph
An informative collection of reindeer facts!
A personalized 'Nice List' certificate signed by Santa and Rudolph
One of Mrs. Claus' favorite holiday recipes
A handcrafted reindeer antler ornament naturally shed from Santa's herd
Reindeer Hair
Handmade candy cane from Rooftop Landing Reindeer Farm
Bag of real reindeer treats to sprinkle outside for Santa's Reindeer
2 Reindeer trading cards
BONUS: Every child that receives a Candy Cane Mailer will be automatically added to ReindeerCam's Nice List for them to check in on anytime & anywhere!
SHIPPING NOTICE
Ships to US only. Because of the threat of delayed postal deliveries again this holiday season, we strongly suggest you order the holiday items you would like delivered to family and friends extra early this year. Thank you for understanding.
SOLD OUT!
---
Don't panic! You can still get on the Nice List — Supporters can add as many names as they like…
---