Hello Friend!
The Nice List is our way of showing appreciation to the people that support our efforts here at ReindeerCam. When you join the ReindeerCam family of supporters, you gain the power to influence Santa's coveted Nice List! There are two ways to add names to the Nice List: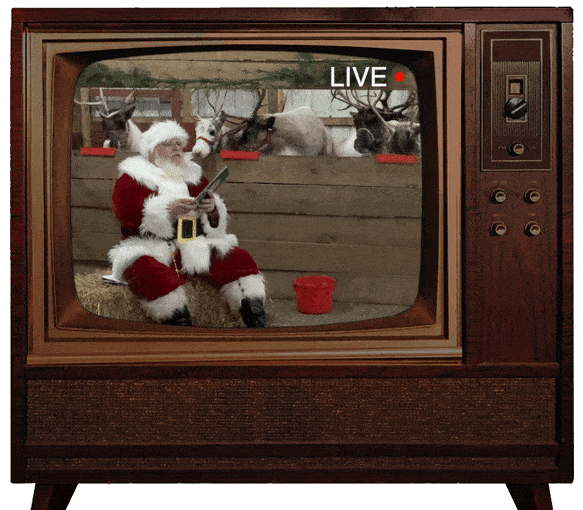 Become Supporter!
Price: You Decide! $5/year minimum
Create an account that gives you special access to Supporter-Only features, including:
Add unlimited names to the Nice List
Names always show on Santa's scroll
Gain access to premium videos
Unlimited access on all devices
Join the community chat
Our eternal gratitude
Thank you for supporting all the elves and elf families that work so hard on ReindeerCam!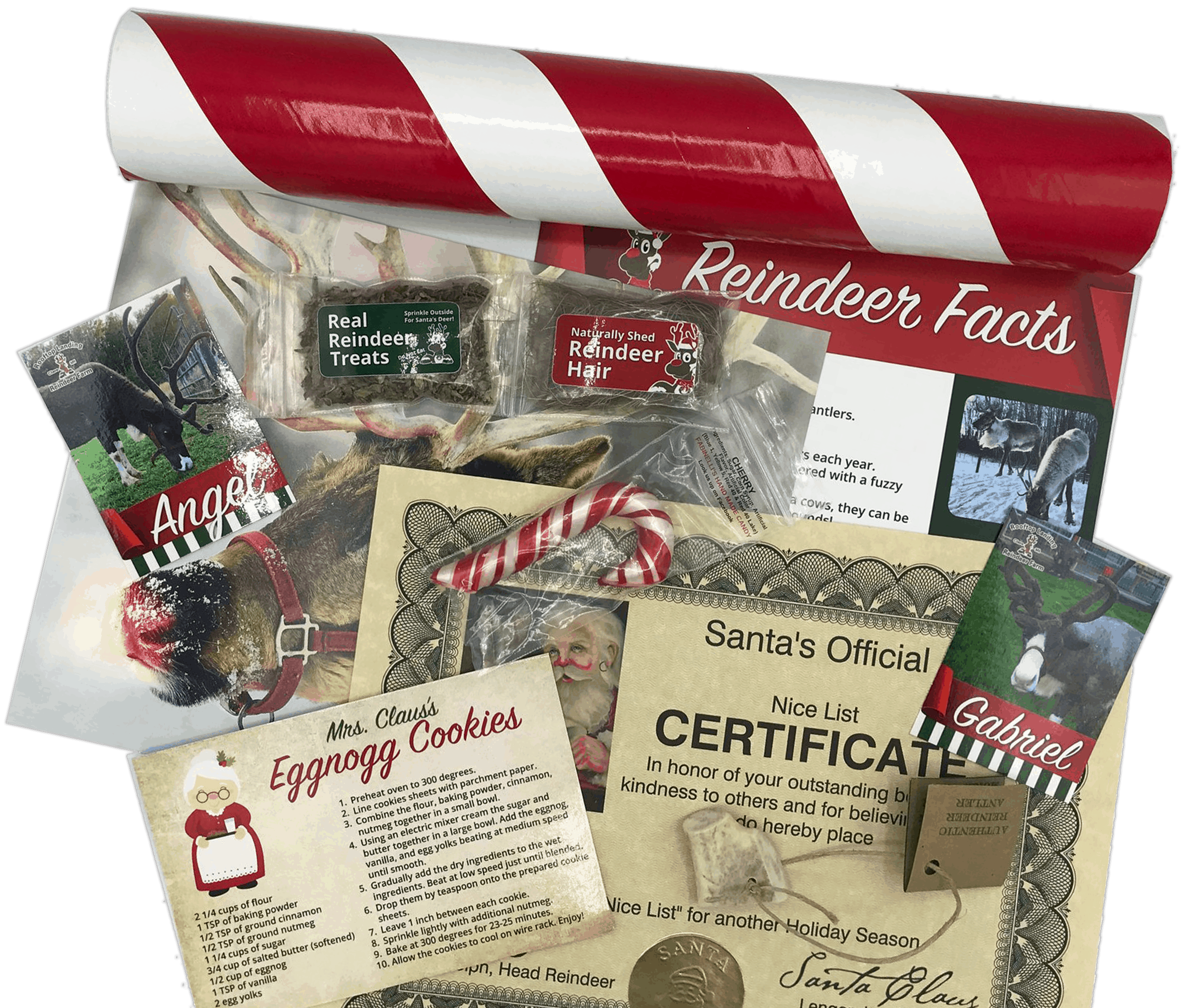 Candy Cane Mailer!
Price: $21.95
Remember the excitement of getting something in the mail when you were little? This is a way for you recreate that magic for the little ones in your life. Along with having their name added to the Nice List, they'll also receive:
Real reindeer hair
Handmade candy cane
Bag of reindeer treats for Christmas Eve
2 Reindeer trading cards
And much more!
Already create an account? Add names to the Nice List by logging into your account, then click the account tab on the menu bar above.
What Our Fans Have to Say
Loved by millions around the world!
We love this app!

My daughter will be 10 this year and we look forward to opening this app every year since she was just starting to walk!! It's so exciting to see Santa read stories!!!

Aalioshin
Love Reindeer Cam

We have been watching the reindeer cam for the past two years and it is so amazing for little ones. My daughter loves it and we even check in once in a while in school. I work with Pre-K and it is amazing to see their eyes light up when they see the reindeer! Definitely a magical and beautiful thing.

Happychic34
Family Tradition

My daughter has enjoyed watching the reindeer and hearing the stories for several years now!!! We always get super excited when it's time for the cams to start back up! This is absolutely wonderful and thanks so much for all you do!!!

Sylveonmoon
Totally Christmas!

We have been watching for a few years so I purchased the app. My grandson was watching the other night and was totally excited, looking forward to many more years of watching and what you have in store for the future! Thank you and Merry Christmas

Mimieavers